Get a garage you'll love with custom epoxy garage flooring from Matt's Closets, Cabinets & Coatings in Phoenix, AZ. This unique flooring uses a multi-layer application process designed with the Arizona environment in mind to maximize performance and longevity while maintaining its high-gloss shine.  Designed with a hybrid-polymer epoxy base coat that is twice as thick as the competition's, and a U.V. protected Polyurea top coat our coatings withstand the test of time. With over 20 years experience it's easy to see why Matt's Closets, Cabinets & Coatings is the first choice for many homeowners in the Valley.
Over 16 Standard Styles
Limitless Custom Color Options
Limited Lifetime Warranty
Industrial Grade Materials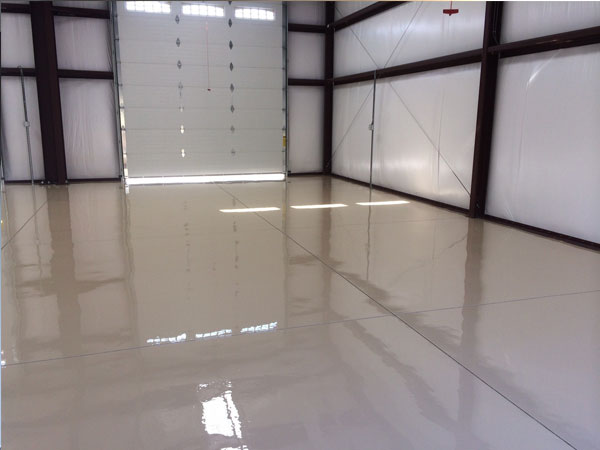 Our garage flooring comes in your choice of style and flake size for a custom look that complements your existing décor. Our specially trained professionals can install your new garage flooring in just two days. Our epoxy application process cures harder than the competition's for ultimate abrasion resistance and impact absorption. Epoxy installations can withstand foot traffic within 24 hours and can hold the weight of a vehicle in 5 days making the entire transformation complete in a week.
Matt's Closets, Cabinets & Coatings offers some of the best quality epoxy garage flooring throughout the Phoenix area, including Glendale, Peoria and Chandler. Let us transform your garage into an efficient, functional work space. Contact us today for a free consultation!